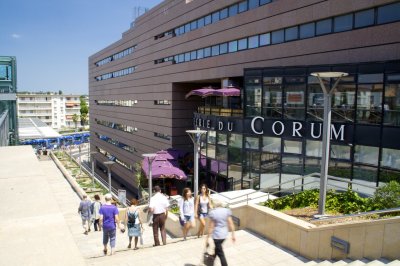 The Corum District of Montpellier
Are you looking for a hotel near the Montpellier convention center, the Corum?
The Corum unites two worlds in one place: professional events for 50 to 2,000 people and classical or contemporary music.
Le Corum de Montpellier Opéra Berlioz - A unique center in the heart of the city
Very close to the hotel Ulysse, you can go by foot to your meetings, congresses or conventions. You can also attend great shows, symphonic concerts ...
Located in the heart of historic Montpellier, the Corum is accessible from the Place de la Comédie, via the Esplanade and its pedestrian walkways
Your Hotel Ulysse is a 5-minute walk from the "Le Corum" congress center.